Second Set - Newport and Brookings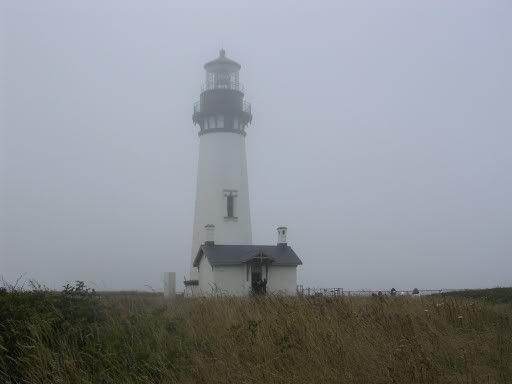 This is the Yaquina Head Lighthouse, the tallest in Oregon at 93 feet. There were 134 steps to the top.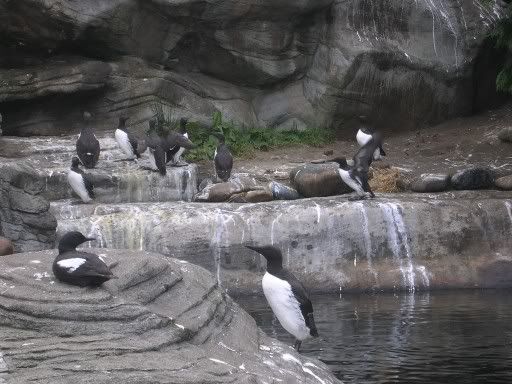 These loons were at the Oregon Aquarium in Newport.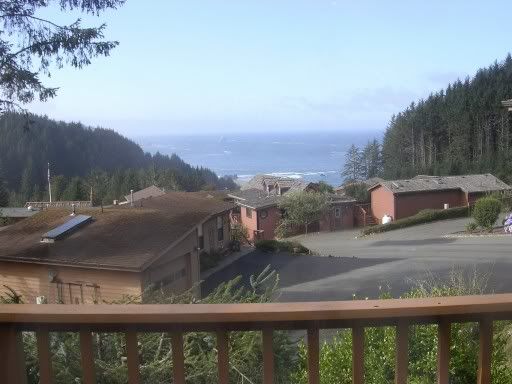 Here's the view from our little cottage in Brookings.
Here's me flying our pirate ship-kite on Whaleshead Beach, in Brookings. It was one cool kite.
The Picture of Silence. This is the "Quiet Trail" we hiked in Jedediah Smith State Park in Northern California. There was not a peep in these woods. Not a buzz either.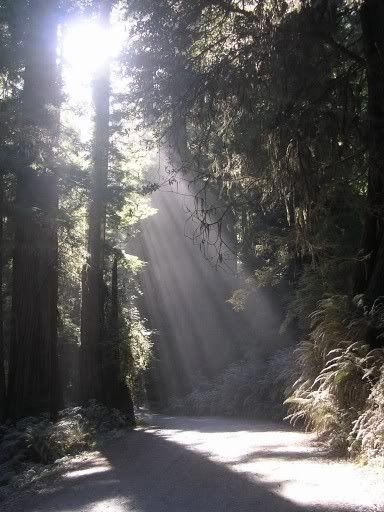 I couldn't not post this one. We stopped our car again to get out and take this shot.
Labels: photos, travelblogue