First Set - Astoria
This is the view of Astoria from the top of the Astoria Column.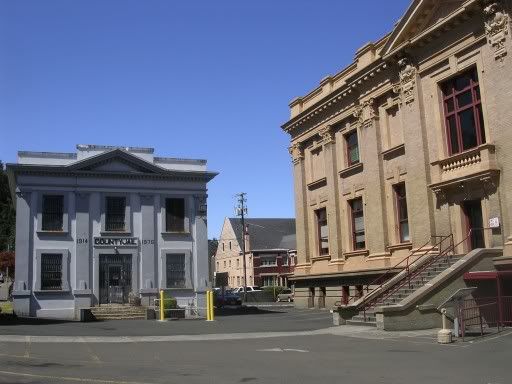 The county jail looks WAY smaller than it does in "Goonies"!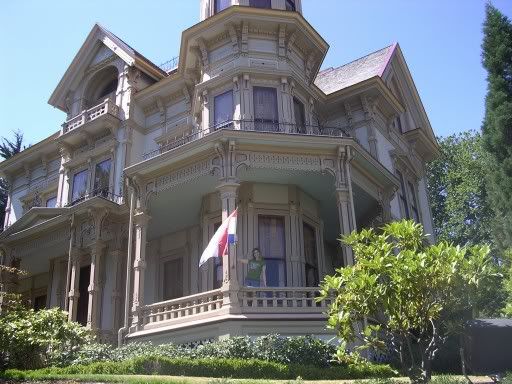 Here I am on the porch of the Flavel House Museum.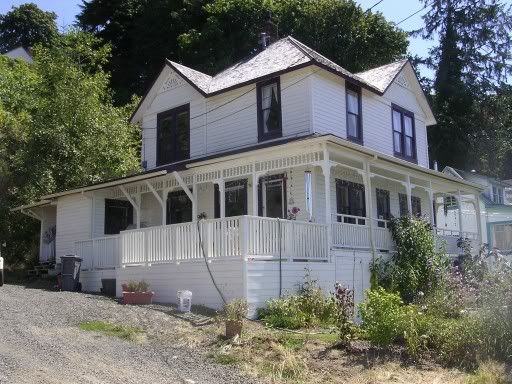 And here is the infamous Goonie House! I didn't see the door-opening mechanism, though.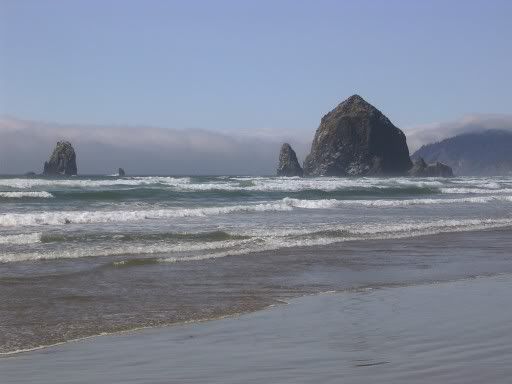 Haystack Rock, on Cannon Beach, about 45 minutes south of Astoria. Too bad I didn't have a doubloon...
While we were driving from Cannon Beach to Newport, we saw this view from a lookout area. I think we all said "WHOA!" and had to stop and get a shot of this cloud rolling in off the ocean.
Labels: photos, travelblogue